NEXT MEETING - To Be Scheduled.

Currently WIA meetings are on hiatus. Check back here for further details.
To take a look at future program plans, click here.
---
FOR FURTHER INFORMATION:

You can check back from time to time and look at these World Wide Web pages. We will update them on a regular basis. Make a note of the WWW address (URL) (or better yet, put it in your "hotlist", "favorites", or "bookmarks" list):


http://wia.widomaker.com/

We maintain an archive of meeting minutes and other items. You might want to take a look, from time to time, as we add to it. At present, available files include:

a fairly complete listing of the speakers, topics and agendas from past Williamsburg Internet Association meetings. We also have detailed directions to our usual meeting site, which include a map.

introductory information about the organization and a membership form to send in with your dues ($10 per year)

Newspaper Articles:
The WIA received a detailed write-up in the July 16, 1996 issue of the Daily Press.

The WIA was mentioned in D. Ian Hopper's column in the cyber.life section of the Daily Press on March 31, 1997


Announcements pertaining to this group will be mailed to all members of the WIA majordomo mailing list and also posted to the Usenet newsgroups:
comp.org.user-groups.meetings
va.general (a statewide newsgroup)
The Library - The Williamsburg Regional Library has a program where local residents can obtain orientation and training on computers in general and the Internet in particular. Some of the staff and members of the Williamsburg Internet Association are volunteers. You can volunteer, too. More details. You can find a schedule of when volunteers are available by clicking here.
You can also contact a member of the WIA Board for further information.

See you at the meeting.


---

address your inquiries to the
Williamsburg Internet Association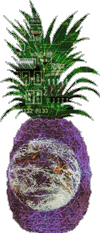 We wish to acknowledge the generosity of Widomaker Communications Service in providing a web site, majordomo mail service and technical support to this organization.
We also wish to thank RCweb and Flamingo Internet Navigators for site design.


© 1996-2001 Williamsburg Internet Association - all rights reserved